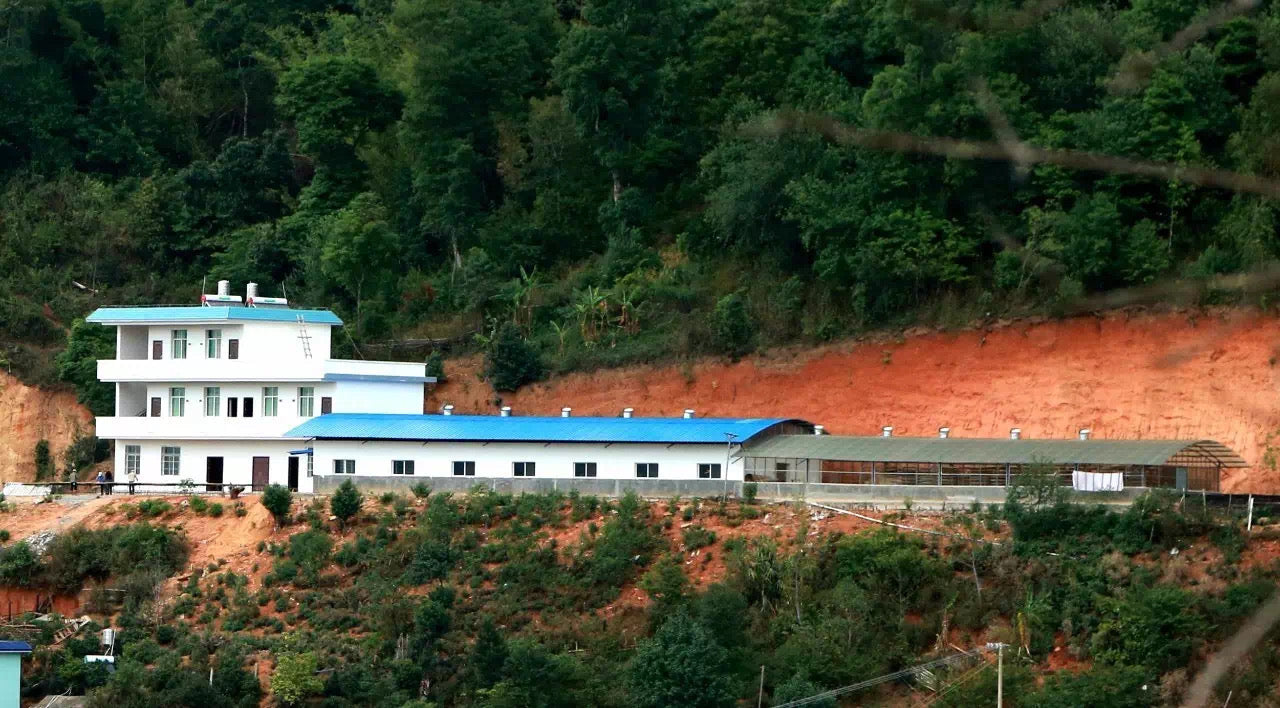 Naka ancient tree tea is the most representative tea in Meng Song tea harvest region, and Naka is a stockade of the Lahu(拉祜) minority group in Manlv(曼吕) village committee of Mengsong(勐宋) township, Menghai(勐海) county. Naka covers an area of 9.69 square kilometers, with an altitude of 1,662 meters, and a great ecological environment, suitable for planting tea and other crops. Naka stockade has known for the ancient tree tea with high-quality. The whole stockade has more than 600 acres of ancient tree tea garden, with the age of tea tree between 300 and 500 years.

In 2012, Chen Sheng Hao built and established a tea factory in Naka. However, Chen Sheng Hao was not rushing to run business at that time, but made a donation to the Naka village to build better roads leading to the outside of the village, and spent about ¥600,000 (about USD $90,000) to build community houses for local Lahu people.
In addition, Chen Sheng Hao has sent experts to teach and guide tea farmers on how to make tea and control pests.

On December 28, 2012, Chen Sheng Tea Co., Ltd. signed a cooperation agreement with Naka Village for a period of 20 years. Nowadays, tea farmers become increasingly proficient in their tea-making skills. Their living standards and life have significantly improved with higher income.

Following the Lao Ban Zhang base, the Naka base in Meng Song and Ban Po Lao Zhai base in Nan Nuo mountain of Chen Sheng Hao passed the Chinese organic product certification and were awarded the "Organic Product Certification Certificate" on April 6, 2017!
Explore with Images