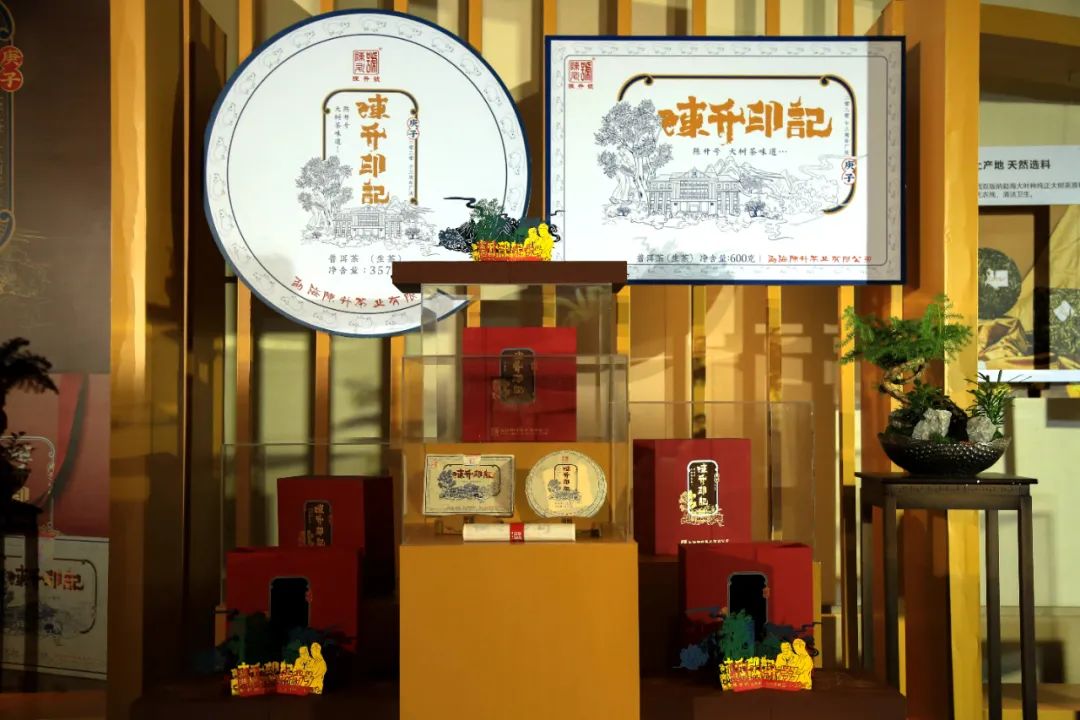 "Chen Sheng Tea Industry 13th Anniversary Celebration and New Product Launch Conference" was grandly held in Zhengzhou Marriott Hotel on the afternoon of November 25th, 2020. There were dealers from Chen Sheng Hao and over 400 people who love Chen Sheng Hao Pu'er tea participated in the event. The event had been broadcasted online. There were 1.2 million views for the live stream. 
2020 was the beginning of the second round of Chen Sheng Hao's products (counted by the zodiac circle). Chen Sheng Hao released a special product (Chen Sheng Yin Ji) to summarize the unforgettable history of the past 13 years. 
The "Chen Sheng Yin Ji" is a set of tea brick and tea cake. The raw material of the brick tea uses leaves from old tea trees that have been stored for 3-5 years. The cake picks tea leaves from Xi Shuang Ban Na tea mountain this year (2020). Both of them are crafted by Shenghe Chen carefully. According to the age of the tea leaves, the brick is "old" and the cake is "new", which represents the connection of the past and the future. The hidden meaning behind it is to open up a beautiful chapter in the future for your life.
More details for Chen Sheng Yin Ji can be found in here: Chen Sheng Yin Ji
Live photos