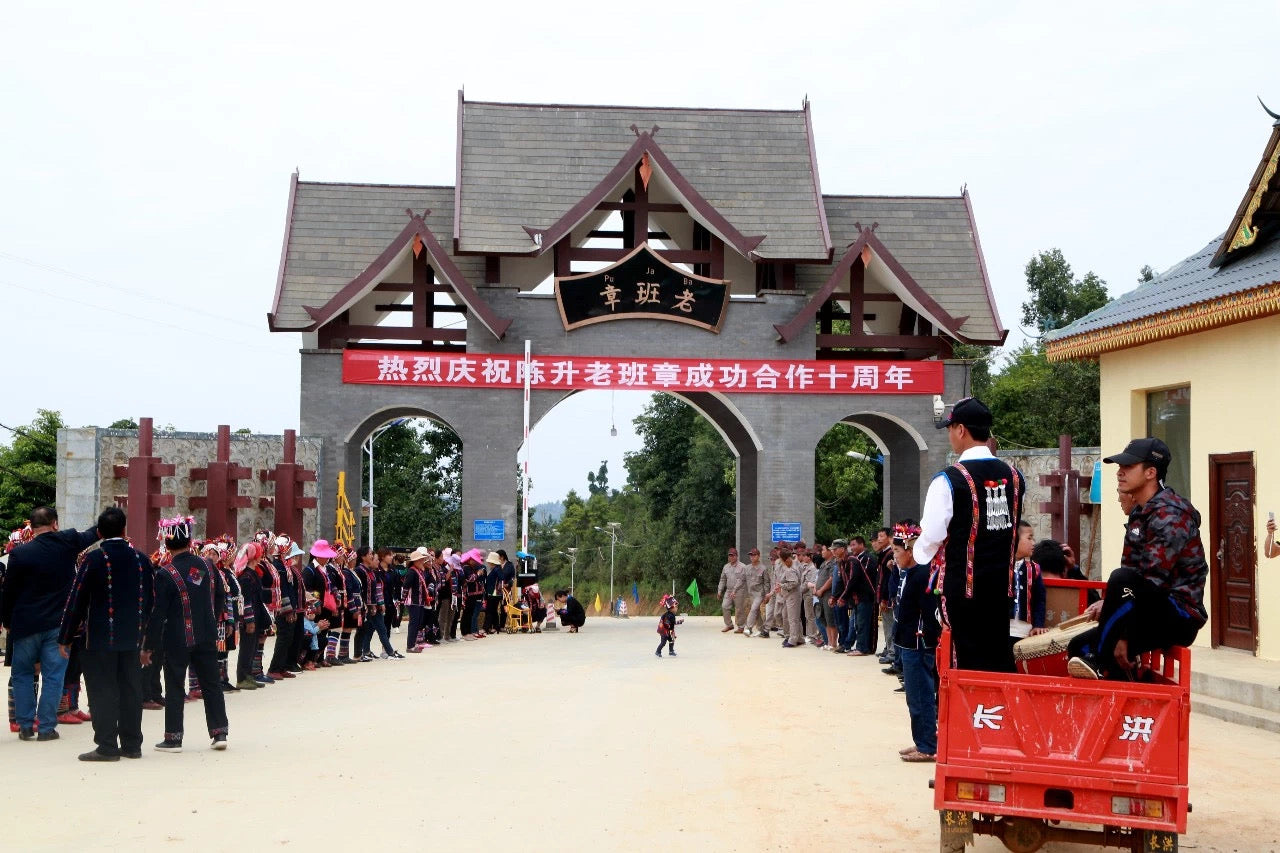 Lao Ban Zhang, a world-known Pu'er tea that has a bold mellow earthy taste, famously referred to as the "King of Pu'er tea".

Highlights of "陈升老班章 Chen Sheng Lao Ban Zhang" Raw Pu'er Tea

👉 Real and Reliable Source of Lao Ban Zhang Raw Materials

In February 2008, Chen Sheng Tea Co., Ltd. Signed a 30-year cooperation agreement with Lao Ban Zhang Village. Chen Sheng Tea Co., Ltd. invested millions of Chinese Yuan in the construction of Menghai Chen Sheng Lao Ban Zhang Production Base for the initial processing of Lao Ban Zhang Pu'er tea.

👉 Made with single region tea leaves

"Chen Sheng Lao Ban Zhang" Pu'er tea is selected pure and Single Region tea leaf hand-picked from over 300-year-old "Gu Shu"/ancient tea trees.

👉 Award-winning Pu'er tea

Since the cooperation, "陈升老班章Chen Sheng Lao Ban Zhang" has received many awards and has great influences on the tea industry's standard for judging Lao Ban Zhang Pu'er tea. The tree tea produced in the Lao Ban Zhang base of Chen Sheng Hao has won the awards "King of Tea" for many consecutive Menghai County "King of Tea" Competitions.

👉 Organic Product

This raw Pu'er tea has been certified as an organic product for many years. Lao Ban Zhang Village is a Hani village located to the north of Bu Lang Mountain Township with an excellent ecological environment and many ancient tea gardens. The tea trees ecologically grow in the jungle, and they co-exist with other wild plants in jungle. No fertilizer or pesticide is applied.

👉 Limited Supply and Production Quantity

👉 Reputed and Valuable

"Chen Sheng Lao Ban Zhang" is absolute the fine Pu'er tea with excellent taste experience and high value of the collection.
Explore with images